City Games Creator provides complete environment to prepare and play city games. It consists of two integrated components:
Game editor – web application that allows to design the game
iPad/iPhone player application - free application available at App Store allowing to play the game.
There are only 5 steps to create and launch a city game.
Step 1 - create your scenario using the editor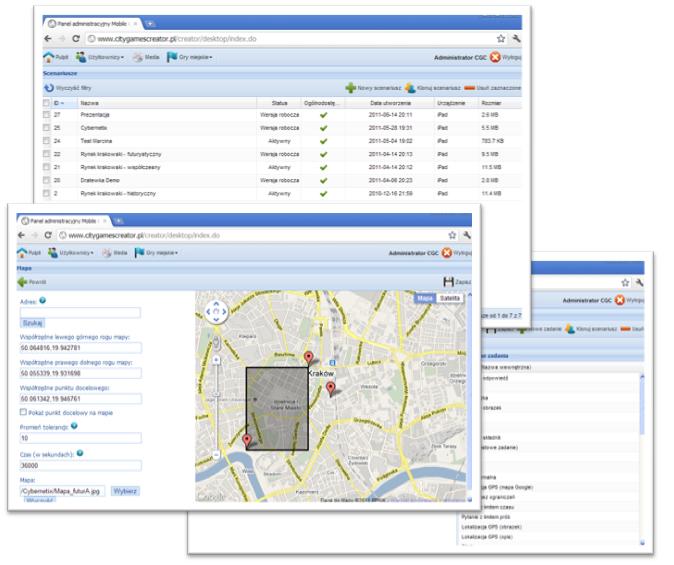 Creator is a web application. User friendly interface, drag and drop functionality and WYSYWIG let you quickly and efficiently create even most advanced scenarios.
Step 2 - Publish your scenario I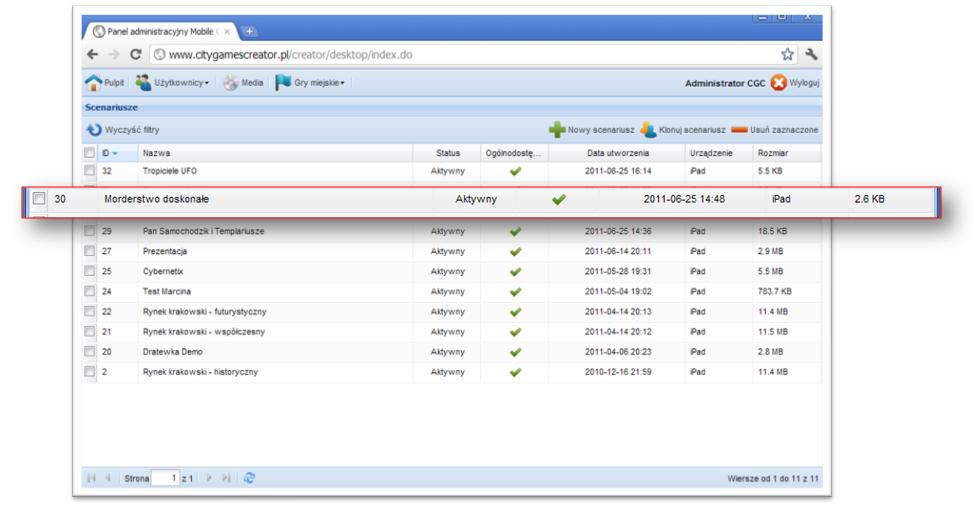 Publishing boils down to setting an adequate status. Since that moment your scenario becomes open for general use or for a selected group of users.
Step 3 - Publish your scenario II
Scenarios published immediately appear in the "Available Games" section on mobile devices.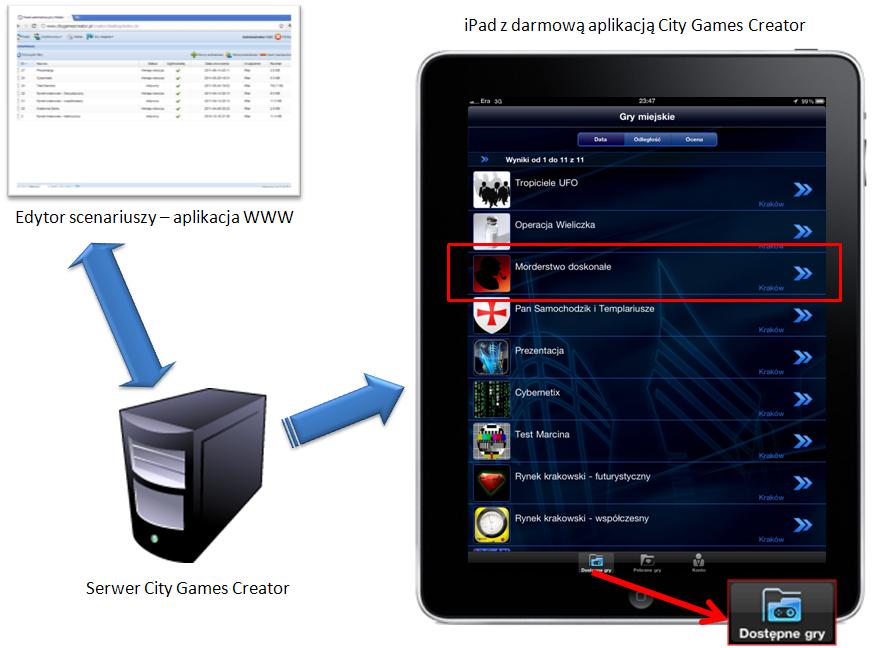 Step 4 - download game scenario
Client City Games Menu Creator allows you to browse the available scenarios and to download one selected to the memory.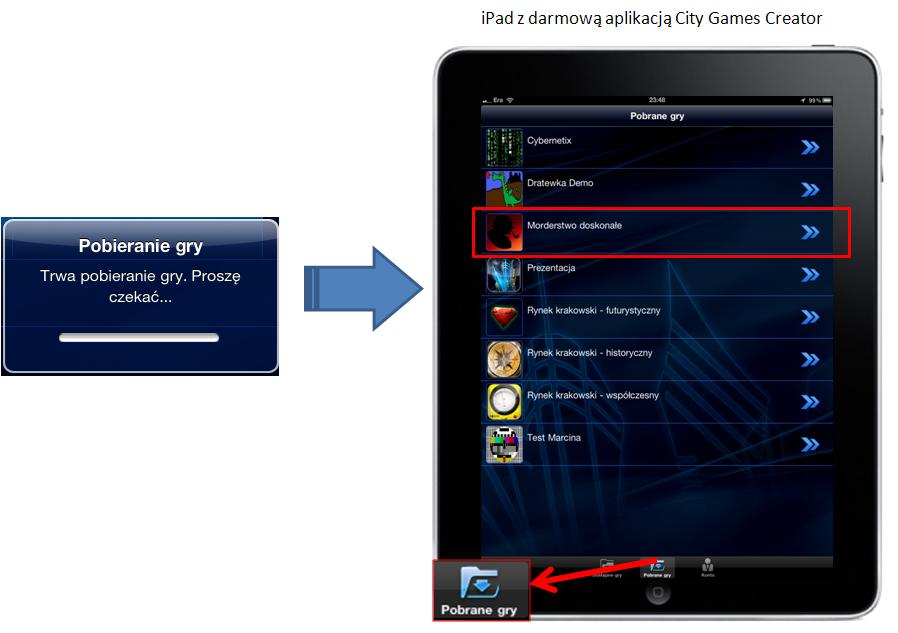 Step 5 - let's play!
Any game downloaded from the server we can start at any time.
It is no longer needed an internet connection, all elements of the game can be found in the device memory.